1. Quick install:  It can be directly installed on the rough wall, solid wood keel, and steel structure keel.  It can be installed by ordinary carpenters using snaps and glue.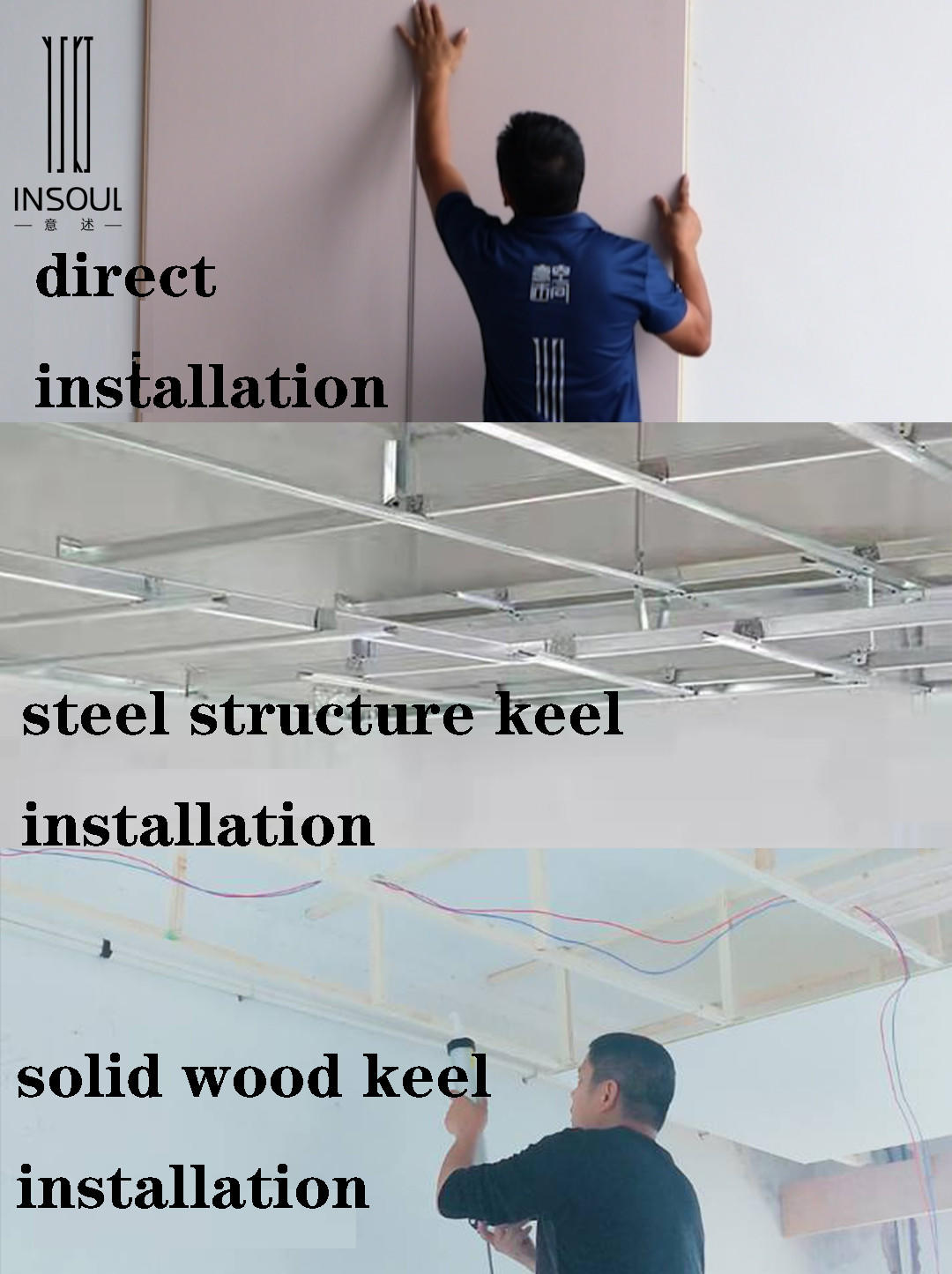 2. High flexibility: the corner can be bent directly, saving the trouble of choosing the corner trim.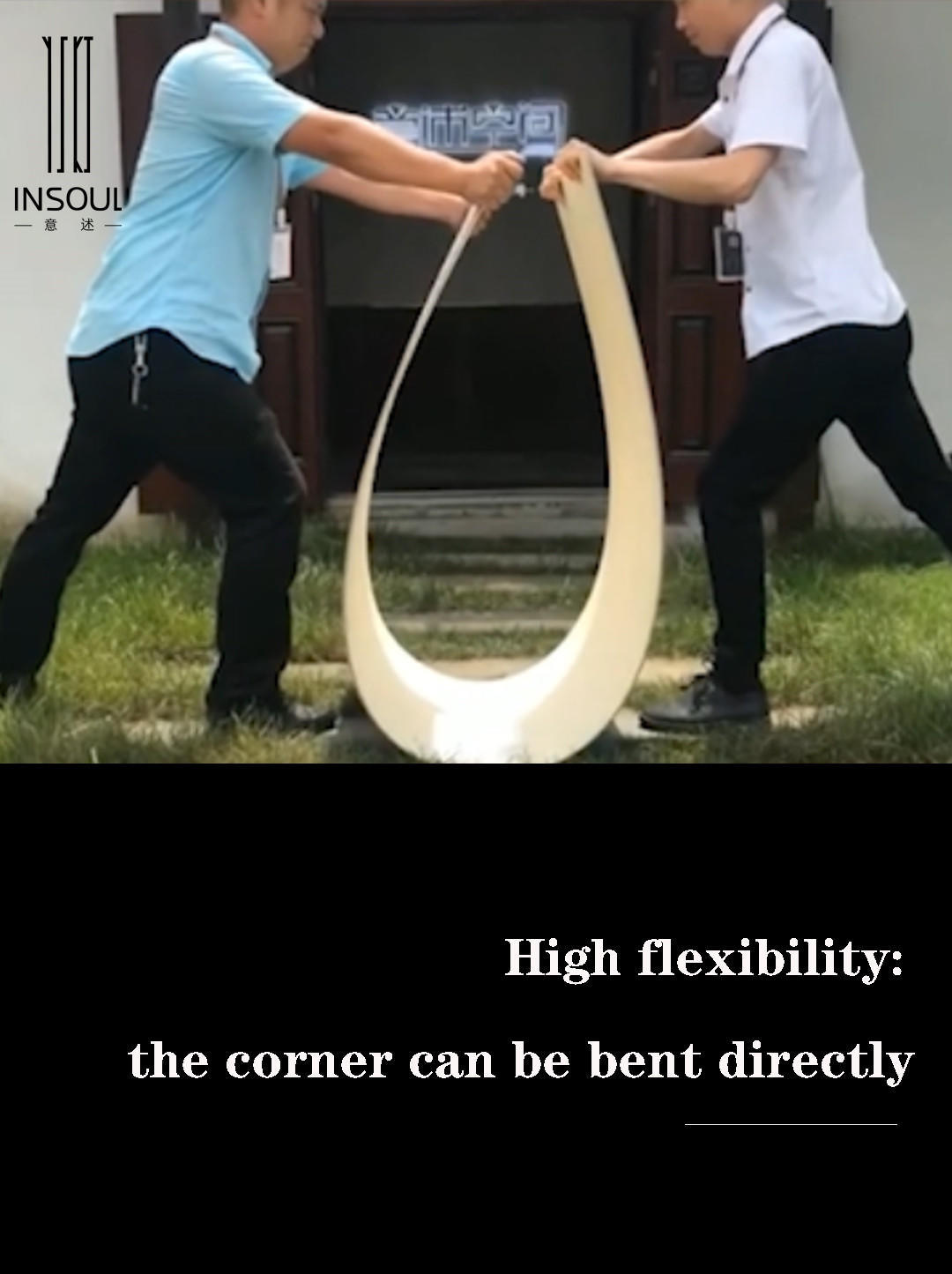 3. Eco-friendly: The EU standard formaldehyde E1 level, in line with the export standards of European and American countries, the environmental protection is guaranteed.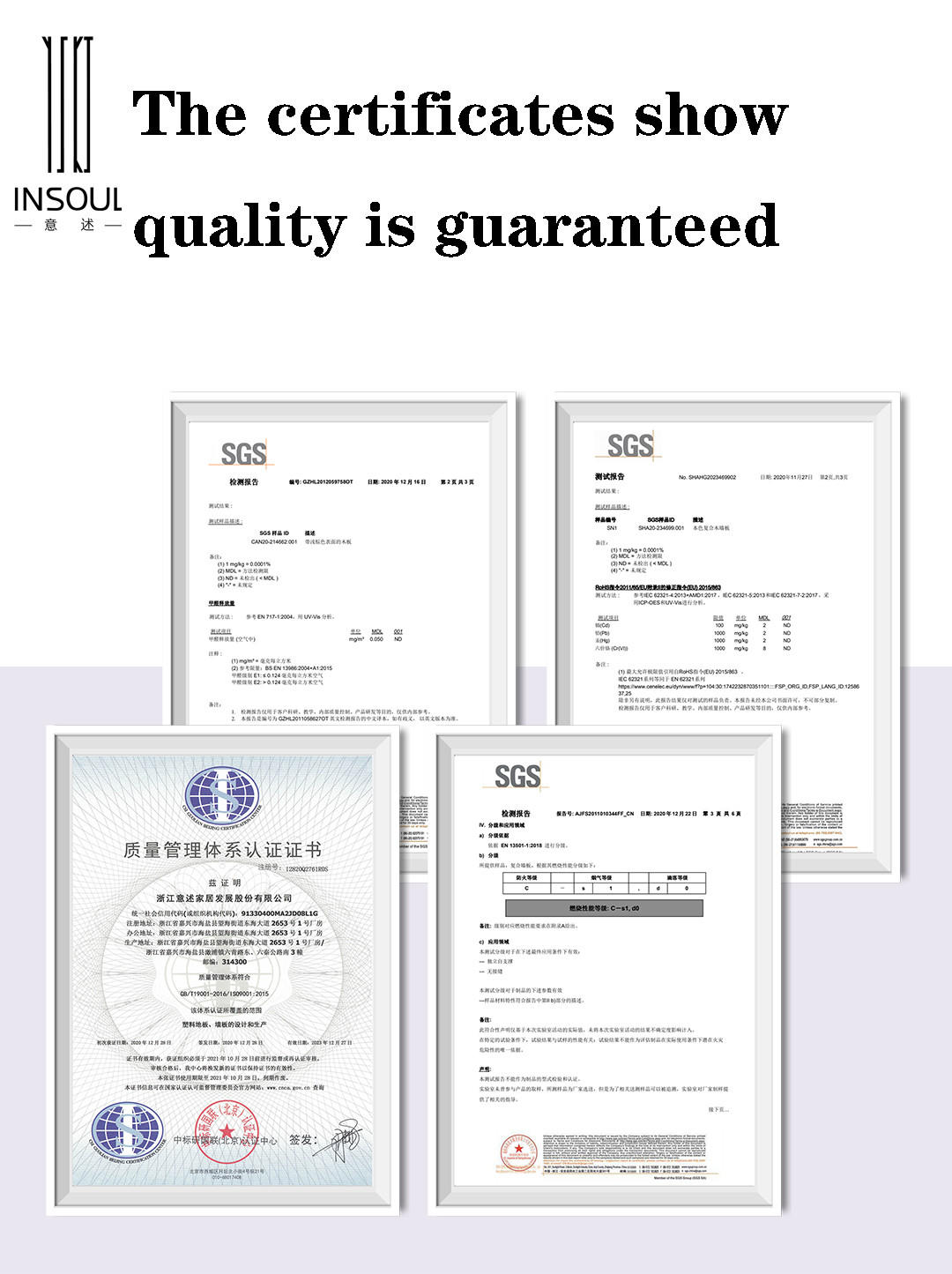 4. Strong impact resistance: compared with spc wall panel, wpc wall panel unilateral thickness is larger, the material has toughness, strong impact resistance.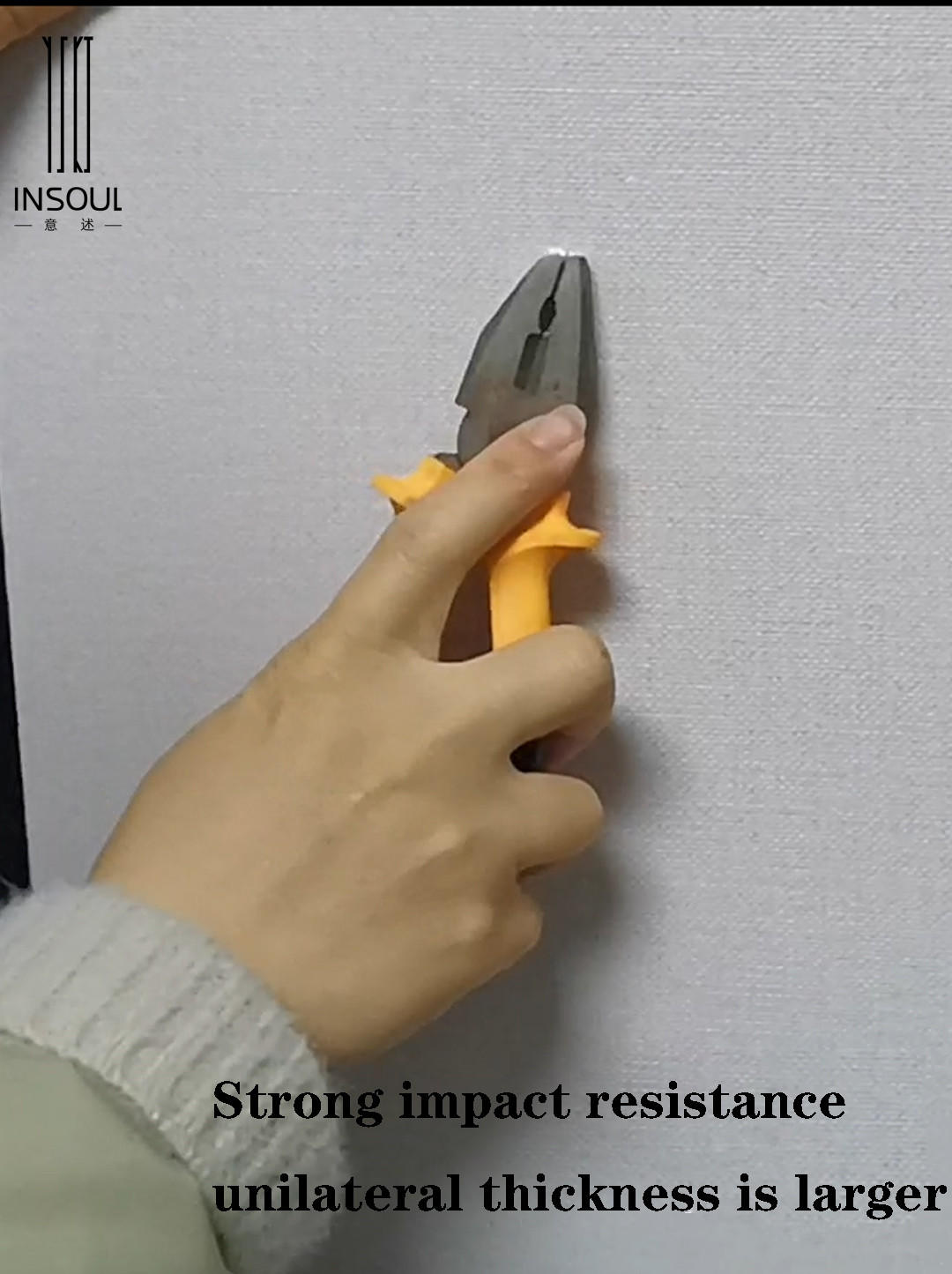 5. Flame retardant: The product has passed the EU standard C-level flame retardant, which is equivalent to the domestic B1-level standard, and is produced in strict compliance with the building materials fire protection standard.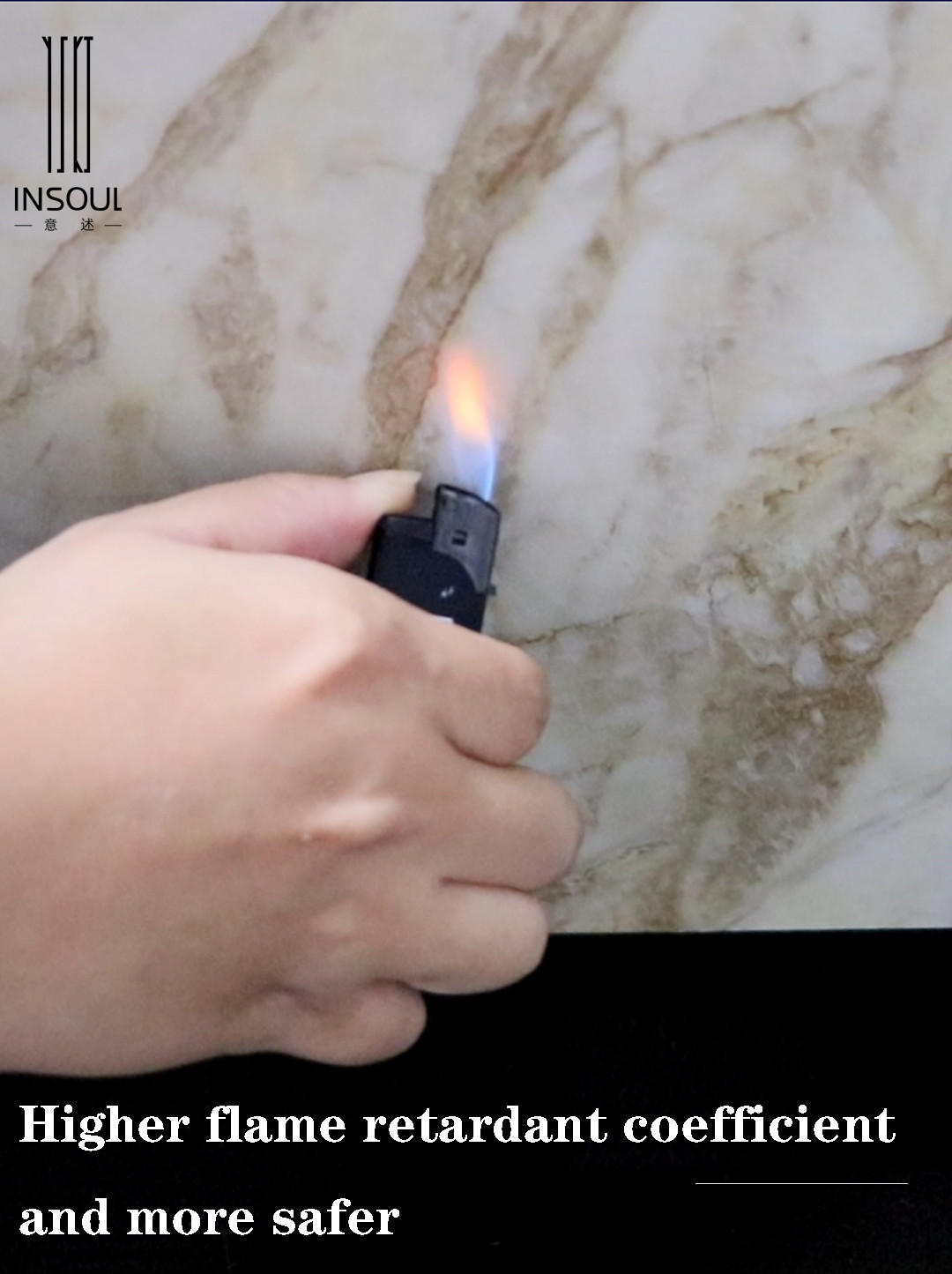 6. Waterproof : All products are soaked in water for 24 hours it won't swelling. The surface is covered with PVC color film, and it dries immediately after wiping.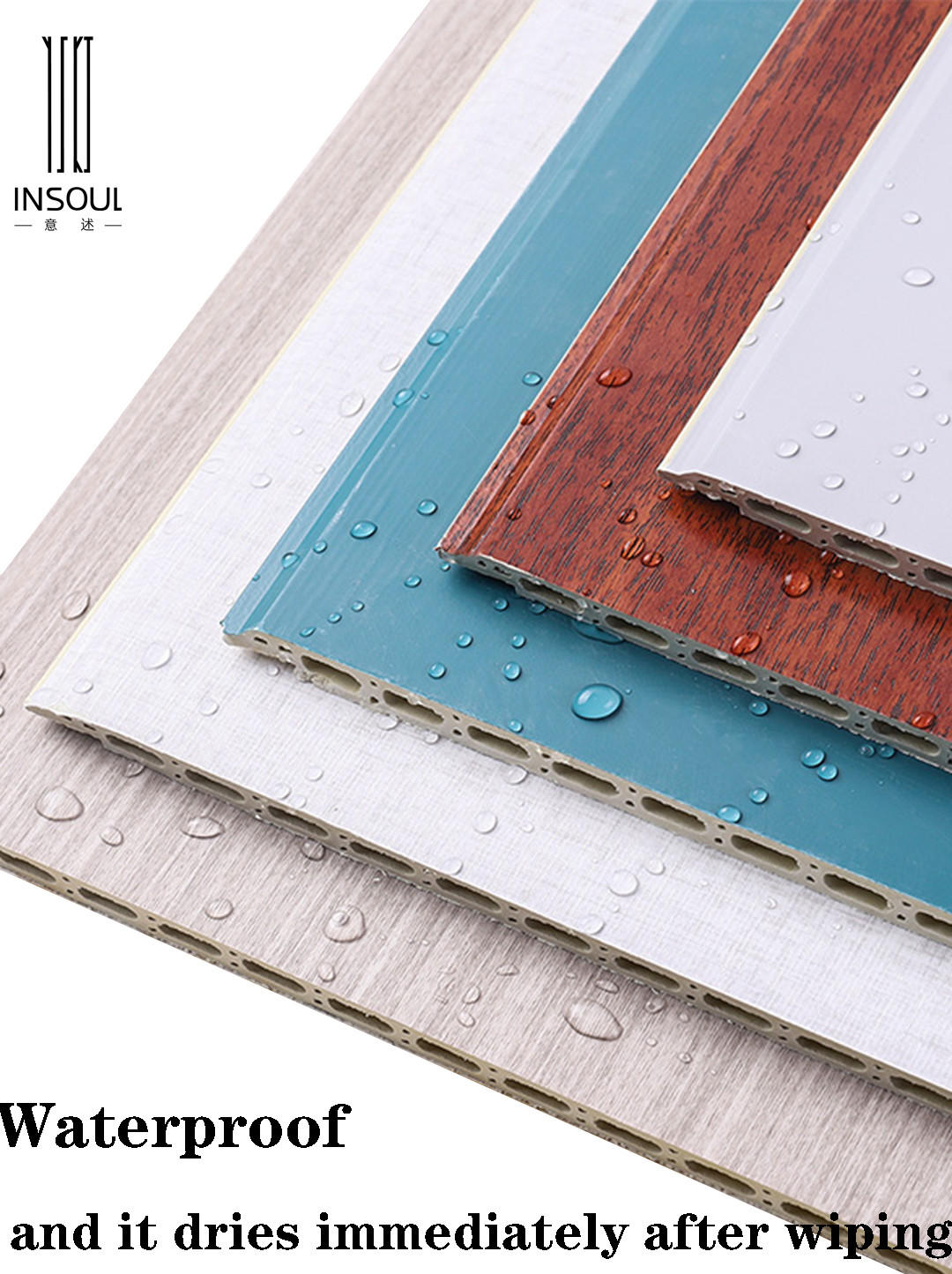 7. Super sound insulation: Tested by national authorities,The sound insulation effect can reach up to 29 decibels, which is equivalent to the sound insulation effect of a solid wall.

8. Various styles: The color film has many colors, matching trims and various shapes.  It can be freely designed and matched according to personal preferences.  Various decoration styles are available for you to choose from.